ABOUT US
BR MUSIC LIVE IS A COMPANY DEDICATED TO THE WORLD OF THE SHOW AND RECRUITMENT OF INTERNATIONAL AND NATIONAL ARTISTIC RECOGNITION. WORKING ALSO AS PROMOTER OF EVENTS IN SPAIN, BRAZIL AND DUBAI. BR MUSIC LIVE WAS CREATED IN GRANADA IN 1995, TWENTY FIVE YEARS AFTER ITS CREATION WE CONTINUED GROWING AND WORKING IN NEW PROJECTS AND COUNTRIES, THAT OBJECTIVE HAS BEEN WIDELY ACHIEVED. SOME OF THE ARTISTS WE HAVE WORKED: LADY GAGA, IRON MAIDEN, SCORPIONS, ROD STEWART, THE CRANBERRIES, DEEP PURPLE, UB40, MOTORHEAD, THE PRETENDERS, LOU REED, ROGER HUGDSON, FITO & THE FITIPALDIS, MEGADETH, OVER 600 CONCERTS IN 4 CONTINENTS OF THE WORLD.
CONTACT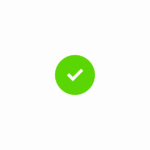 BOOKING
If you are interested in HIRING AN INTERNATIONAL ARTIST, send an application with the contact form.
CONTACT FORM

These are some of the general services we offer. However, do not hesitate to ask us any questions, needs or problems you have in relation to the realization of your event, regardless of the type that this may be. We can also cover your needs for promotion and technical advice to help you achieve success in your production, both national and international levels.
CONTACT

FEATURED WORKS